A magnitude 7 earthquake jolted Luzon at 8:43 am in July 27, affecting a century-old church and a bell tower in Vigan, Ilocos Sur.
According to the Philippine Institute of Volcanology and Seismology (Phivolcs), the epicenter was two kilometers north of Lagangilang, Abra.
The earthquake damaged the bell tower of the Saint Augustine Parish Church, more popularly known as the Bantay Church. It was established in 1590 and is one of the oldest in the Ilocos Region.
In a video taken by Edison Adducul, portions of the structure can be seen falling off when the quake struck.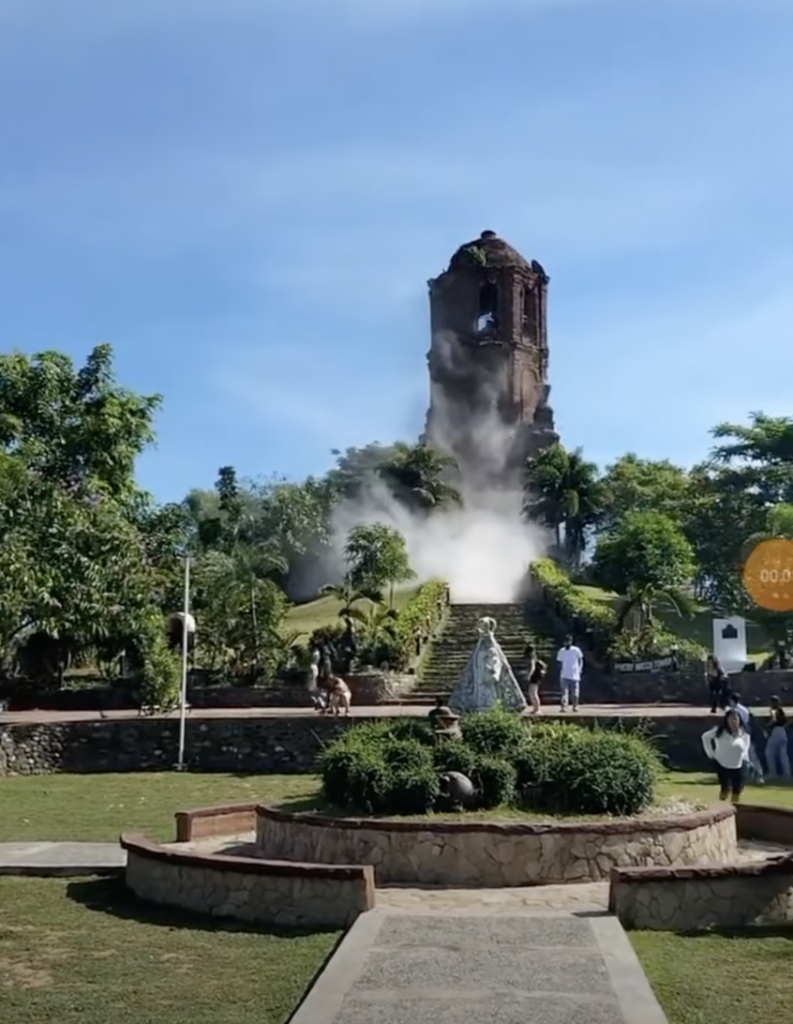 The iconic tower, which stands on a hilltop just a short distance from the church, was used as a watchtower by Filipinos who were on the lookout for enemy attacks during World War II.
ACN is dedicated to the building and reconstruction of church buildings most especially in crisis areas so that the Church can carry out its mission.
To help in the restoration of the Bantay Church Bell Tower, donations can be made online, by telephone or email.